Whether you are considering to join RevoU, or you are already one of our Full-Stack Digital Marketing students, it's good to know further about our instructors!
As you've heard, our instructors are industry practitioners working in top tech companies. Their hands-on experience working in digital marketing has given them many valuable lessons that they would like to share to RevoU's students.

If you are curious about their background, you can read more below!
Facebook Ads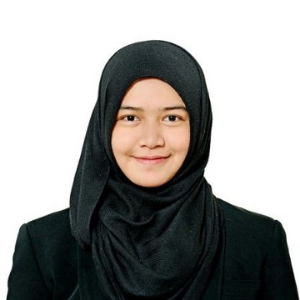 Frastika, or better known as Tika, has helped over 300 students to learn Facebook Ads on various platforms including her very own @thingsilearntoday. When not teaching, she leads the digital marketing team of Ruangguru Group which also includes Brain Academy, Skill Academy, English Academy and RuangKerja. She leads her team in the planning, execution, and evaluation on different Social Ads platforms (such as Facebook Ads, TikTok Ads, Twitter Ads and Linkedin Ads). Click here to read more.
Rahayu currently works as Digital Marketing at one of the biggest ecommerce companies, Bukalapak. She started working there 3 years ago, when the company first wanted to expand their channel to paid media. She was one of the people who set the company's Facebook Pixel in the first place. Now, she is responsible for optimizing Display Ads (Google Ads & Facebook Ads) to increase traffic, conversion & revenue. Click here to read more.
Teo is the Growth Manager at RevoU. If you found RevoU from Facebook Ads, most likely it's thanks to Teo and his team. Teo was actually a student at the 1st batch of RevoU. His excellent work earned him a spot as one of the very first members of the RevoU team. Click here to read more.
Google Ads
Ardi is the Head of Growth and Partnership for the Kuncie Project at Telkomsel, a digital platform for learning how to build a business. He has more than 10 years of track record in marketing analysis, digital marketing strategy, and online brand development. He specializes in inbound marketing, driving traffic, and boosting audience engagement with dynamic campaigns. Click here to read more.
Sotirios is the Lead Digital Marketing Instructor for General Assembly Singapore, the leading worldwide bootcamp for coding, data, design & digital marketing. Beyond its role at General Assembly, Sotirios is also the Founder of XYZ Lab where he trains corporate and agency teams on Performance Marketing, Analytics and Marketing Automation, while at the same time working with local and regional start-ups across all core digital specialties (PPC, SEO, Digital Analytics and E-Mail Marketing). Click here to read more.
Performance Measurement & Budget Allocation
Ferdi Anggriawan — Head of Digital Marketing, Growth & Intelligence at Gojek
Ferdi is the Head of Digital Marketing, Growth & Intelligence at Gojek; Indonesia's leading on-demand multi-service tech platform mainly known for transport, payment, and food delivery service. He is in charge of spreading the online acquisition & retention strategy for all Gojek B2B/merchant-facing products. Click here to read more.
Jenzo Andika — Senior Digital Marketing Lead at Brodo
Jenzo is the Senior Digital Marketing Lead at Brodo; a local brand producing stylish, high-quality, affordable shoes since 2010. Jenzo himself has started his career in the company since 6 years ago as a customer representative. Now he is responsible for creating marketing campaigns (email, paid, organic, website) with several automation and handling reporting from several different platforms. Click here to read more.
Nigel is Senior Media Analyst at VaynerMedia, an international agency owned by the entrepreneur and internet personality-- Gary Vee. His role in the company mainly focuses on client-facing role, where he interacts with internal and external stakeholders from pre to post campaign, including but not limited to paid ads and programmatic in the APAC & CN region. Click here to read more.
Social Media Organics
Radhitia Pradana, or usually goes by Radhit, is the Social Media Lead at Tokopedia. He has been working at the company for more than two years, since April 2019. He started his journey at Tokopedia as Senior Social Media for 11 months before leading the Social Media team. His proudest achievement at Tokopedia is when he made the company the #1 Worldwide Trending Topic on Twitter. Click here to read more.
---
Learn from our great instructors by applying to RevoU Digital Marketing program
Looking to kickstart your career in Digital Marketing but don't know where to start? Apply to RevoU 15-weeks Digital Marketing Program
How RevoU works:
✓ Live daily interactive online classes for 15 weeks (7–9pm WIB)
✓ Learn from the best instructors in the industry
✓ Personalised career coaching with 1:1 mentorship sessions
✓ If you are looking for a job and don't get one at the end of the Program, the entire course is FREE