Indah's Profile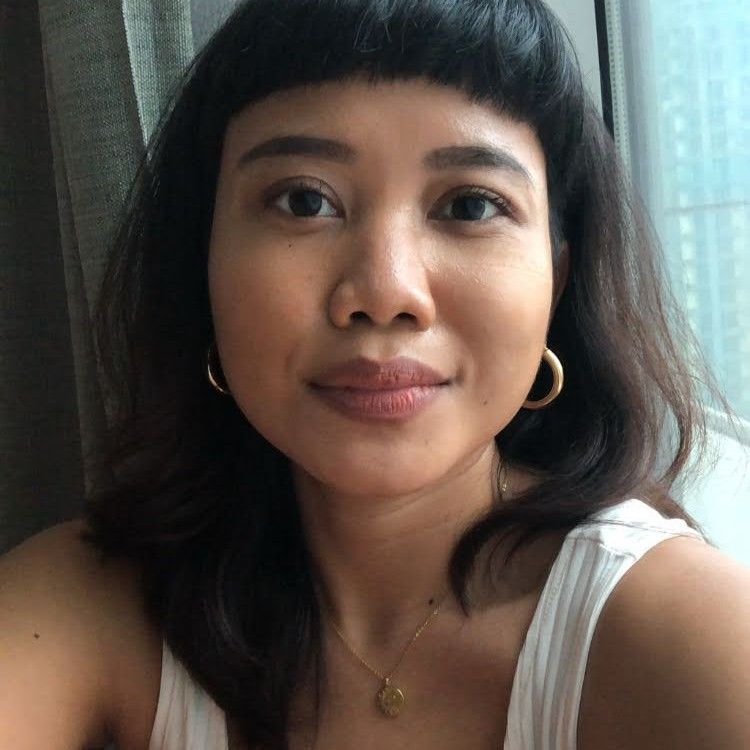 Indah Mustikasari, or usually goes by Indah, is currently the Product Manager (Data & Analytics) at Zalora, a fashion-focused e-commerce site in Southeast Asia. She started her journey at Zalora in August 2021. Before that, Indah was the Business Intelligence Lead - Business Solutions at iPrice for more than four years.
Her data analytics day-to-day at Zalora include but are not limited to query data, data visualization, gain insights from the data, present findings to stakeholders, or sometimes, refresh business plan/key levers.
In combination with her data analytics expertise, she has dabbled in various job scopes in the past years. These have given her a broader understanding of the business from different perspectives.
Outside her "formal" career, Indah was one of the speakers at SEOCon 2021, where she talked about Business Intelligence Aspects for SEO Strategy.
She believes in the importance of mental health. Thus, she becomes the Mental Health Advocates in her workplace.
Besides data and analytics and mental health, Indah is also very passionate about teaching and coaching. The proudest moment in her career includes mentoring her junior Business Intelligence analysts from different backgrounds, nationalities, and personalities and helped them grow to become Rockstar employees.
Indah will be one of the RevoU Data Analytics instructors. Join our course to learn more about Data Analytics from Indah!
---
Questions & Answers
#1 Can you explain to us what your typical day looks like in your current role at Zalora?
9am-10am
Freshen up my brain with a cup of black coffee while reading news on Twitter
Check Teams/Slack/Emails for work updates
Check dashboards if there is an anomaly in performance
10am-12pm
Stand-up(s) with different teams to keep up with their updates (Product, Marketing, Ops). Usually I shoot different questions and also provide insights or recommendations if they have challenges/problems. In startups, typically we find pretty dynamic problems that differs from one day to another
Reply work messages or follow ups from different stakeholders
Catch up with my team members for 10-15 minutes if they need help on task prioritization/escalate things to other teams
12pm-1.30pm lunch! Or power nap zzZ
1.30pm-6pm
Have meetings to discuss deeper in particular topics e.g performance funnel in consumer financing vertical with our partner, experimentation with Product team, knowledge sharing with Operations team, business performance updates with C-levels, etc
1on1 meeting with my reports
Execute what have been discussed in the previous meetings; query data-visualize-gain insights-send the findings to stakeholders, or sometimes, refresh business plan/key levers, and prepare board meeting deck
#2 Biggest myths and misconceptions about Data Analytics?
I would say the myth of data analytics is all about sophisticated jargon such as ML/AI, sophisticated tools, coding, data science, etc.
Data analytics is actually how to provide actionable insights based on data observation to make better business decisions that have high value/impact without putting much effort.
Three skills that are more important to achieve: problem-solving, business acumen, and communication. Advanced tools and methods will follow eventually.
An extreme example: if it takes 15 minutes to massage data and pivot in Excel to get a valuable insight, why need to spend 2 hours using python (includes writing the code, debugging, etc) to get the same output?
In most cases, we use the tools to manage complex requirements from heavy/big data to save a lot of time, especially for repetitive tasks.
#3 Your proudest professional achievement in Data Analytics?
When I was in iPrice--my previous employer, our C-levels called us The Brain of the company as we literally know the company performance inside-out, from top to bottom funnel, and every single variable that influences the numbers. They really do appreciate the findings and insights we brought to help them in decision making.
Had an opportunity to mentor junior Business Intelligence analysts from different backgrounds, nationalities, and personalities, and helped them grow to become rockstar employees.
#4 Things you wish you could have learned earlier in your career?
Self-awareness is key to self-mastery. Always be open for feedback and criticism. If we refer to the Johari Window concept, there is always a blind spot about us that we don't know. Appreciate constructive feedback from other people as part of your learning journey.
Always put a good and genuine intention for everything you do. Listen actively and genuinely, get to know your stakeholders and try to understand their perspective, give suggestions with intention to help, not to be the smartest person in the room.
Vulnerability is a strength, not weakness. Most frictions in the workplace happen due to the ego playing in the conversation. I believe vulnerability creates trust and helps us all to move forward together.
Ask, and you shall receive. Be it changing roles, paid training, changing team, etc. Your company can't read your mind. If you need something that is beneficial for you and your company, ask. The worst answer is probably just, "not now".
#5 Books / Online resources you follow to remain on top of the most important industry trends and keep improving in your field (blogs, podcasts, newsletters)?
Analytical Thinking/Problem Solving
Others:
#6 Your tips for someone who is interested in starting his career in Data Analytics (aside from applying to RevoU :)?
For someone that is already in a company: ASK. Ask for changing the role, ask for proper guidance/training, ask for the opportunity. If their answer is not now, ask for feedback on which area you need to improve.
For someone who wants to apply for the position in a company: build a fun project as part of your data portfolio. Read this viral Twitter thread for inspiration :)
In general, you need to have passion and curiosity in data. Don't apply for a data analyst role just because it's trending or it's cool.
Find the right mentor/guide who can show the pathway of learning to you. It can be anyone, perhaps your old friend in uni who's currently working in the data field? Or someone in the Data Analytics team in your company? Asking for 1 hour of their time per week won't hurt.
Learn at your own pace, don't be discouraged if you feel stuck or getting nowhere. It's a roller-coaster ride, but definitely worth it!
#7 The fundamental skills a Data Analyst is expected to have?
Core skills: problem-solving, business acumen, and communication.
Soft skills: collaborative and growth mindset, and culture fit with the company.
Technical skills: as a starter, learning advanced Excel formulas and intermediate SQL would suffice.
#8 What distinguishes a great Data Analyst from good ones?
Ability to context shifting: how fast you can recognize what is important to different stakeholders in different settings. In a meeting with C-levels, mostly they are more interested in helicopter view with one or two metrics to understand the overall business. In a meeting with the Marketing team, the data and the context they are interested in are more detailed e.g impressions, click-to-rate, conversion rate, etc.
Ability to have stakeholders buy-in: how convincing your findings or hypotheses influence your stakeholders to make decisions.
Ability to prioritize: a great data analyst is not the one who always nod yes for every request, a great data analyst is the one who is able to identify which is worth doing immediately as it brings high impact, which can be pushed back, and which can be saved for later.
---
Learn from Indah and other great instructors by applying to RevoU Data Analytics program
Looking to kickstart your career in Data Analytics but don't know where to start? Apply to RevoU 13-weeks Data Analytics Program
How RevoU works:
✓ Live daily interactive online classes for 13 weeks (7–9pm WIB)
✓ Learn from the best instructors in the industry (such as Indah)
✓ Personalised career coaching with 1:1 mentorship sessions
✓ If you are looking for a job and don't get one at the end of the Program, the entire course is FREE